No results were found for the filter!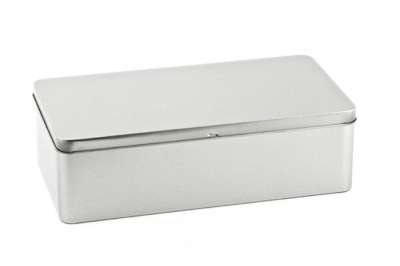 tin box for biscuits
Biscuits are the classics of the Christmas season - and in this biscuit tin you pack the biscuits in a manner befitting their status.
Item:
DSE 030
Size:
260 x 135 x 78 mm
Volume:
2700 ml
Nice packaging
Inclusive Embossing!
Sample possible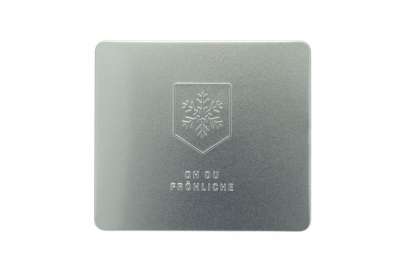 Box2Bon Classic, Voucher box
Your voucher has a credit card format and needs to be presented for Christams? Then it is in good hands in our Box2Bon® voucher box.
Item:
MDT 005
Size:
140 x 125 x 10 mm
Volume:
175 ml
Coaster Christmas time
Our red Christmas motif puts you and your customers in the mood for the most beautiful season of the year.
Item:
WD 041
Size:
95 x 95 x 33 mm
Volume:
0 ml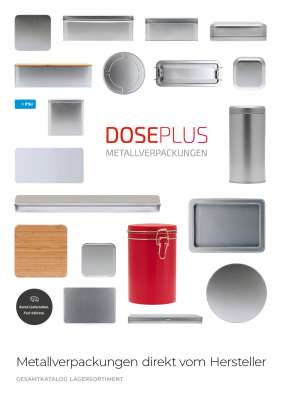 Free tin boxes Catalogue
You are welcome to have our catalogue sent to your office together with your sample or order.
Item:
Katalog 2022/2023
Size:
297 x 210 x 15 mm
Volume:
0 ml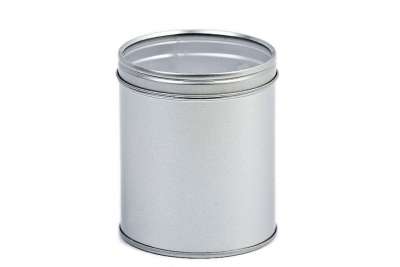 round tin case
Whether in household or workshop: This round storage tin with window is recommended for small articles, auxiliary means or ingredients.
Item:
DSR 020
Size:
80 x 90 mm
Volume:
450 ml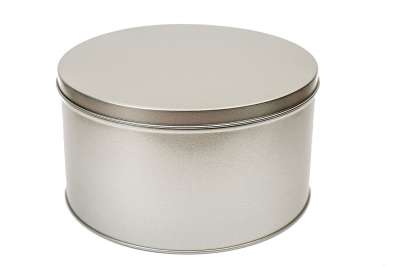 Round tin box
It should be large and have a lot of storage space - with this box there is enough room to store everything you need.
Item:
DSR 100
Size:
182 x 100 mm
Volume:
2600 ml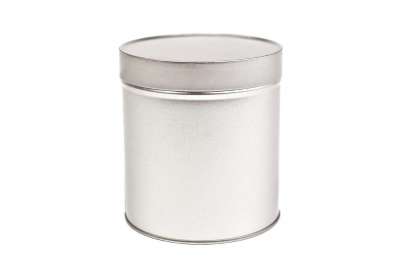 gingerbread biscuit tin - round
Where to put the gingerbread or the home-made cookies? In our Gingerbread biscuit tin - round they are optimally stored!
Item:
DSR 026
Size:
108 x 120 mm
Volume:
1100 ml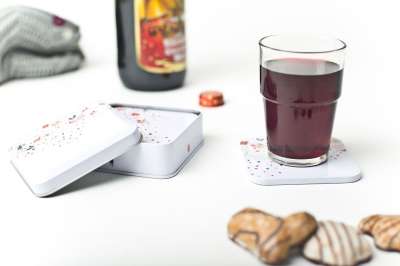 Coaster Christmas time
The mulled wine tastes even better: We have designed four glass coasters with matching tins for you.
Item:
WD 040
Size:
95 x 95 x 33 mm
Volume:
0 ml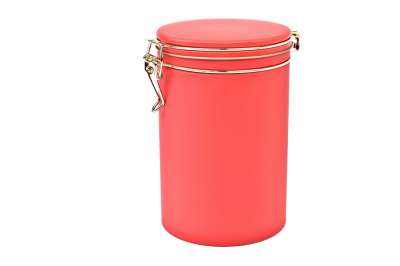 matt red coffee tin
A bright red coffee tin provides for pep in every kitchen. Our product line "Bean Edition" is waiting for you.
Item:
DSA 027
Size:
105 x 150 mm
Volume:
1300 ml
Hint!
Helpful informations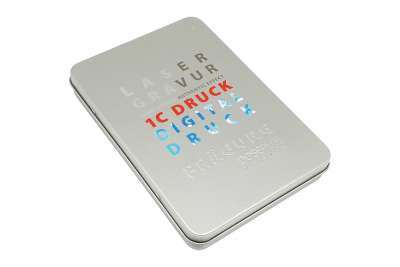 Finishing Sample free of charge
Would you like to have your tins decorated and find out about the individual techniques? You can add a finishing sample to your order in the shopping cart free of charge. Our sample box shows you examples of how the individual techniques work on the metal. In the box you will find 2 different foam qualities, which we use for individual inlays. On the back site of the box you will also find information about applying stickers.
Item:
VEM01
Size:
162 x 112 x 20 mm
Volume:
0 ml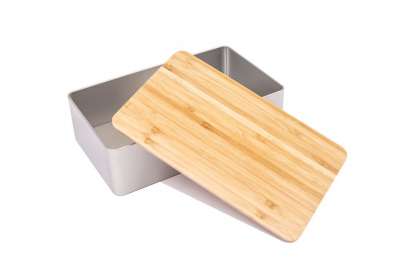 cake box with bamboo lid
In this pastry tin with bamboo lid you can pack the pastry according to its status.
Item:
DSE 031 Bamboo
Size:
250 x 150 x 70 mm
Volume:
2700 ml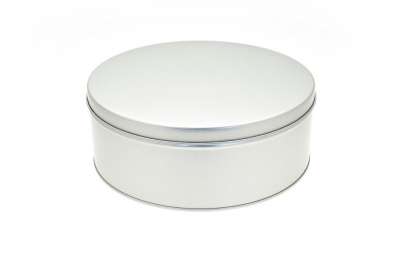 cookie tin case
Biscuits are the classic contents of tin cans and this biscuit tin adorns every banquet table or office.
Item:
DSR 035
Size:
190 x 70 mm
Volume:
1980 ml