No results were found for the filter!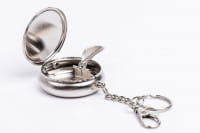 Metal Pocket Ashtray with Carabiner
As a leading manufacturer, we offer metal pocket ashtrays that excel in both design and functionality. Equipped with a handy carabiner, our ashtrays can easily be attached to bags or backpacks, making them ideal for on-the-go use and particularly environmentally conscious. Whether it's printing or engraving, we personalize the pocket ashtray to your preferences starting from an order quantity of 100 pieces. This makes it the perfect promotional item to shine a light on your brand. The best part? With us, you receive top-notch quality at attractive prices. Opt for a promotional item that's not only useful but also sustainable and stylish.
Item:
TA 001
Size:
55 x 15 mm
Volume:
35 ml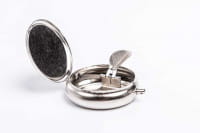 Travel Ashtray
Travel Ashtray: Environmentally Friendly, Affordable, and Customizable In times of growing environmental awareness, sustainable resource management is becoming increasingly important. Our travel ashtray is not only a sign of responsibility towards our environment but also a practical companion on the go. As a leading manufacturer, we place particular emphasis on quality and sustainability. Our travel ashtray impresses with its robust design and longevity. From an order of 100 pieces, we offer you the possibility to customize the travel ashtray individually. This makes it an excellent promotional item that not only brings your brand name to the fore but also makes a clear statement for environmental protection. Despite the highest quality, we offer our travel ashtrays at attractive prices. You are not only investing in a practical product but also in a sustainable future. Opt now for a travel ashtray that optimally represents your brand and protects our planet at the same time.
Item:
TA 002
Size:
55 x 15 mm
Volume:
35 ml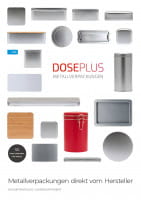 Free tin boxes Catalogue
You are welcome to have our catalogue sent to your office together with your sample or order.
Item:
Katalog 2023
Size:
297 x 210 x 15 mm
Volume:
0 ml