No results were found for the filter!
Customizable!
Food safe
Sample possible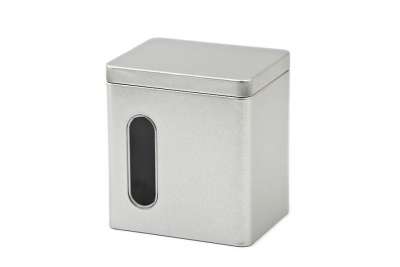 Storage tin
A storage can with an ingenious design: the viewing window on the front reveals the fill level.
Item:
DSA 010
Size:
95 x 73 x 104 mm
Volume:
690 ml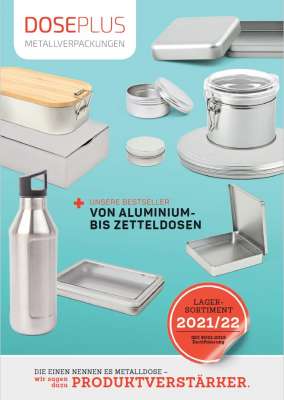 Free tin boxes Catalogue
You are welcome to have our catalogue sent to your office together with your sample or order.
Item:
Katalog 2021/2022
Size:
297 x 210 x 15 mm
Volume:
0 ml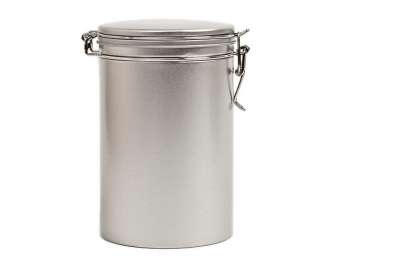 coffee tin, round
For 500 grams of coffee or other supplies that have to be stored aroma-tight, this pound of coffee is suitable under the cans.
Item:
DSA 025
Size:
105 x 150 mm
Volume:
1300 ml
Hint!
Helpful informations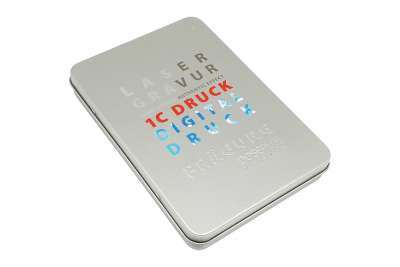 Finishing Sample free of charge
Would you like to have your tins decorated and find out about the individual techniques? You can add a finishing sample to your order in the shopping cart free of charge. Our sample box shows you examples of how the individual techniques work on the metal. In the box you will find 2 different foam qualities, which we use for individual inlays. On the back site of the box you will also find information about applying stickers.
Item:
VEM01
Size:
140 x 125 x 10 mm
Volume:
0 ml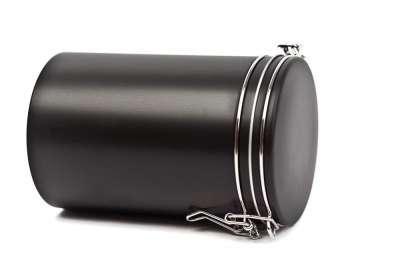 matt black coffee tin
You like your coffee black? With this coffee tin you can also express this on the outside.
Item:
DSA 026
Size:
105 x 155 mm
Volume:
1300 ml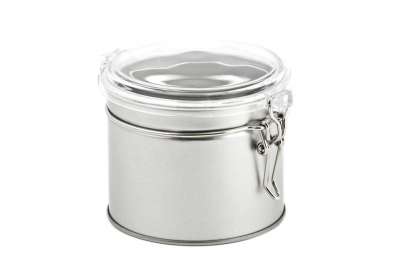 coffee tin 125
Acrylic lid and swing stopper: This can allows insight into the stock and reliably protects stocks.
Item:
DSA 005
Size:
90 x 85 mm
Volume:
540 ml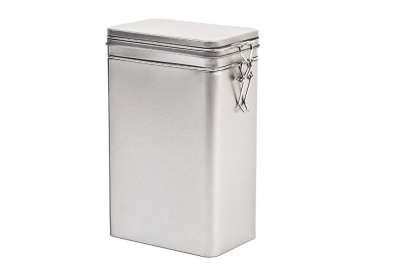 coffee tin 500
Coffee tins 500g with aroma-proof swing top are available in round or square form.
Item:
DSA 021
Size:
120 x 75 x 185 mm
Volume:
1700 ml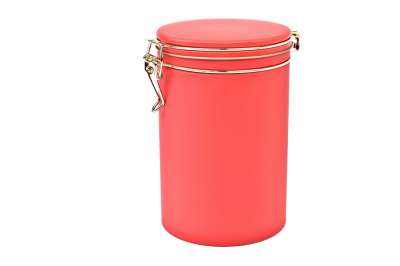 matt red coffee tin
A bright red coffee tin provides for pep in every kitchen. Our product line "Bean Edition" is waiting for you.
Item:
DSA 027
Size:
105 x 150 mm
Volume:
1300 ml